Polarity Therapy is offered in 4 stages.
Level 1:  Polarity Healing Skills (the foundations of healing and touch)
Level 2:  Working with the elements, Auras and Chakras (develop the healing skills to use with other therapies)
Level  3:  Training to Registered Polarity Practitioner level (full practitioner training)
Level 4:  CPD courses (continue to develop skills and gain support from experienced practitioners).
Polarity Beginnings (level 1)
Polarity Healing Skills Course. This is a 1 day in Polarity Therapy.
Learn how to feel energy movement in a clients body and experience the effects of that energy movement in your own self. Learn how to give a healing treatment using Polarity Therapy and then use those skills to give a treatment.
Experience a demonstration of Polarity Techniques and then use those skills to practice Polarity Therapy using the same techniques that experienced practitioners use every day. At the end of the day you will be able to give a treatment to friends and family as well as learning quite bit about your own innate abilities to help others.
Discover your true self and learn how to help others.
Courses are available this autumn 2021 at the Kosmon Sanctuary in Walton on the Hill Surrey
Level 1(1 day course) is offered on the following 4 dates in 2021
Sat.9th /  Sun. 24th October.    Thurs. 11th / Sat 13th Nov.
Also in Islington, London (dates being arranged now)
Cost £ 60 (Surrey) or £ 75 (London)
*Early bird price of £ 50 (Surrey) & £65 (London) for course booked before the 30th Sept 21* Use Code "EarlyBird" when booking
Working with the Elements, Auras & Chakras (Level 2)
Level 2 is all about developing sensitivity of touch and reply connecting with energy flow in the body.  
This level comprises 7 days in class.  We cover treatments using the  elements of Ether, Air, Fire, Water & Earth as well as the Auras and Chakras and off-body healing. This is where we look to develop your skills to cover all the fundamentals of healing using hands on and off the body.
The elements help us to look at Fire in terms of inflammation in the body and aggravation of the mind. Air for changeable symptoms and stress. Water for fluid accumulation and emotional excess. Earth for lack of grounding and Ether for off body work to calm the spirit. 
This course has practical skills over the 7 days and work online via our portal.  Together with the Introductory day adds up to 200 hours of study. 
There is a certificate at this point when the case studies are complete. Those with other therapy modalities often find that this is sufficient for fusion with their existing work.
Cost of Level 2 is  £750 (Surrey)  or £ 900  (London)
Level 2 course is planned for early 2022 in Surrey 
Registered Polarity Practitioner Training (RPP) – Level 3
Level 3 course is planned for autumn 2022 in Surrey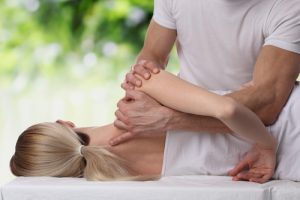 For those who wish to achieve the RPP status of fully qualified Polarity Practitioner, this training is an additional 205 hours. Students need to have an A&P qualification for ITEC or VTCT or equivalent. This part of the course covers the structural work, spinal harmonics, countryside techniques, polarity fusion, safe management of trauma, cranio sacral integration and the additional foot and heart techniques. Exemptions are available for those with relevant qualifications.
This course involves 10 days in class and directed work on-line.
Cost of Level 3 £ 1000 (Surrey)  £ 1250 (London)
CPD – continuous professional development is a key feature of Polarity Therapists. 
Lifelong learning is necessary to keep skills alive and keep up with the trends in therapies generally.